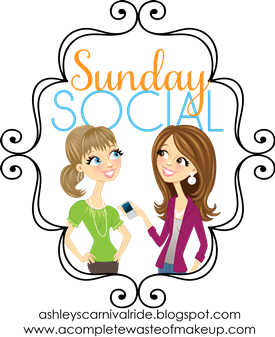 Don't forget to link up! :)
1. What is the name of your blog? How long have you been blogging?
My blog is Seemingly Trivial Matters. I had to look up how long I've been blogging, because I haven't been very serious about it...3 years! Wow!
2. Why do you blog?
I blog because I like to read other blogs, and I wanted to contribute. I used to be very creative, and teaching sucks all the creative out of me...I needed an outlet.
3. What is the first blog you ever followed?
The Chloe Conspiracy
4. What is your favorite post you wrote in 2012?
I don't really have one? :) I'm just glad I posted a bit more.
5. What are you blogging goals for 2013?
I would like to post more regularly. :) And get more followers...who doesn't want more followers?
6. Name your top 3 favorite blogs.
Too many to name! Check out my blog roll and you'll see why I say that! :)
Stolen from Neely:
Next Weeks Questions: A Week of 3′s
Top 3 Favorite Kinds of Food
First 3 Things you do in the morning
Last 3 Things you do at night
3 TV shows you NEVER miss
3 Places you want to visit
3 People you can always count on