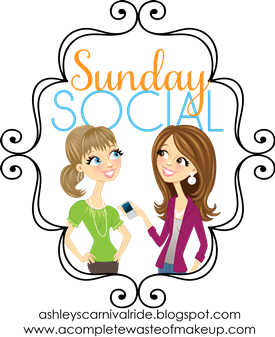 This week's questions:
1. What is your favorite holiday tradition?
I'm not really sure! When I lived with my parents, we were always allowed to open our pajamas on Christmas eve so we could wear them to bed. I really liked that one :).
2. Do you have a certain holiday movie you watch more than others? If so, what it is?
I watch so many!
Elf
A Christmas Story
Christmas Vacation
Love, Actually
Mixed Nuts
Home Alone (1 and 2)
Scrooged
Fred Claus
Four Christmases
The Holiday
3. Show us your favorite decoration or pinterest decoration you wish you could have.
I've been trying to send myself a picture from my phone of my "A Christmas Story" village, but my technology is failing me. I have the house itself, the school, the joke shop and the Chinese restaurant. I LOVE putting them out...they're so cute!
It worked!
4. Favorite Holiday song.
I love Christmas music, so I have a lot of favorite songs.
The Man with the Bag--Kay Starr
Sleigh Ride--Ella Fitzgerald
Anything by Frank Sinatra, Dean Martin, Bing Crosby, The Carpenters...:)
5. Favorite Holiday Dessert.
My mom makes an oreo cookie dessert with mint chocolate chip ice cream, chocolate sauce, and whipped cream that is so delicious!
6. What is on your wish list this year?
There's nothing I really need :), but since you asked (if I lived in a perfect world)
New boots (tall ones...probably brown, but not riding boots)
A rose gold watch (I have a silver one from Guess and I really like it, so I'd probably go with that again)

Don't forget to link up!
Next Week's Questions:
1. Favorite Holiday Movies/TV Specials?
2. Do you do any volunteering during the holidays if so what? If not what would you do?
3. Favorite toy received as a Child for the Holidays?
4. What was your must have item in high school for the Holidays?
5. Item you begged for the most and never got?
6. What do you do on Christmas Eve? If you are Jewish what does your family do for Hanukkah?